Check out our new publication!
Sold! The Ultimate Guide to Selling Your Home
To get your FREE full PDF version Click Here!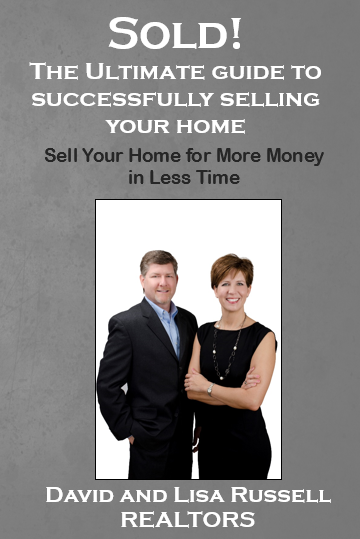 Introduction
Selling your home is likely one of the largest financial decisions you will ever make. If you are thinking about selling your home, read this guide and save yourself tons of time, aggravation and keep a lot more money in your pocket. We've endeavored to keep this guide as short as possible, while still conveying a full and detailed breadth of knowledge.
Most homeowners decide to sell about once every six to nine years. In that same amount of time we have the privilege of assisting many families with listing and selling their home.
In this guide, we will take a detailed look at three categories. Also included are the strategies that we utilize to get your home sold!
In chapter 1 we will examine the emotional process involved in selling and how to prepare yourself.
In chapters 2-4 we will look at the three most important factors to getting your home SOLD!
In chapters 5-8 we will look at how to hire the right agent, handle showings, work with offers and get your home successfully closed and SOLD!
If you have any real estate related questions or wish to set up a free, no obligation consultation we are available! Please do not hesitate to contact us.
To Your Success!
Table of Contents
Introduction
1 Deciding To Sell
2 Marketing Your Home for Sale
3 Pricing Your Home
4 Getting Your Home Ready For the Market
5 Choosing the Right Agent
6 Handling Showings
7 Working With Offers
8 Closing On the Sale
Moving Checklist
Conclusion