Three Reasons Homebuyers Are Ready to Purchase This Year
A recent survey by Lending Tree tapped into behaviors of over 1,000 prospective buyers. The results indicated 53% of all homebuyers are more likely to buy a home in the next year, even amid the current health crisis. The survey further revealed why, naming several reasons buyers are more likely to move this year (see graph below):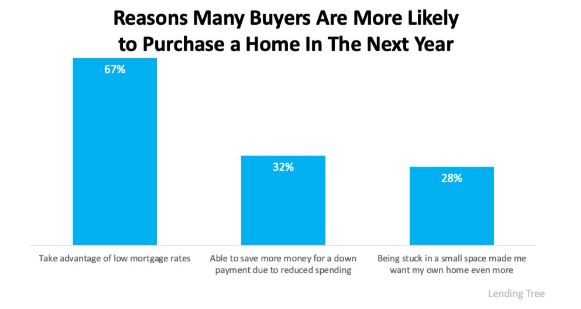 Let's break down why these are a few of the key factors motivating buyers to actively engage in the home search process, and the corresponding wins for sellers as well.
1. Low Mortgage Rates
The biggest reason potential homebuyers indicated they're eager to purchase this year is due to current mortgage rates, which are hovering near all-time lows. Today's low rates are making it more affordable than ever to buy a home, which is a huge incentive for purchasers. In fact, 67% of respondents in the Lending Tree survey want to take advantage of low mortgage rates. This is no surprise when comparing historic mortgage rates by decade (see below):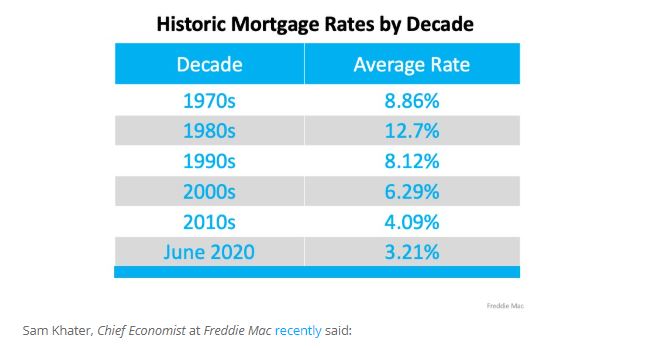 Sam Khater, Chief Economist at Freddie Mac recently said:
"As the economy is slowly rebounding, all signs continue to point to a solid recovery in home sales activity heading into the summer as prospective buyers jump back into the market. Low mortgage rates are a key factor in this recovery."
2. Reduced Spending
Some people have also been able to save a little extra money over the past few months while sheltering in place. One of the upsides of staying home recently is that many have been able to work remotely and minimize extra spending on things like commuting expenses, social events, and more. For those who fall into this category, they may have a bit more saved up for down payments and closing costs, making purchasing a home more feasible today...